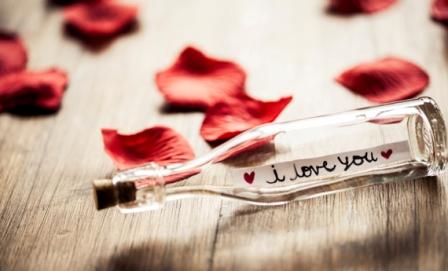 Get your Valentine's day game strong with Rosegal
Valentine's Day is coming soon and many of you have probably made plans for the special day. Some of you are spending time with your boyfriend/girlfriend, while some of you are going on a romantic date. There are many things you can do for those of you
who don't have a boyfriend/girlfriend or not going on a date. You can for instance have a Valentine's party or spend time with your friends and family. But whatever you choose to
do, a Valentine's Day gift will always brighten up the day. Rosegal is currently having a valentine's day gifts 2018 collection where you can find the best valentine's day gifts. We also have Rosegal Valentine's Day promotion promotions. If you are interested, you can find more information in these links: https://www.rosegal.com/promotion-Valentines-day-special-65.html?lkid=12614083 . Find the best valentines gifts for him and her at Rosegal, and save up to 60% off, check out cheap ties, shirts and pants for men, necklaces, babydolls and scarves and https://www.rosegal.com/?lkid=12614083 . You can get 10 % off by using the coupon code: RosegalChen. We at Rosegal wish you a wonderful Valentine's Day, filled with much love and happiness.



Rosegal Valentine's Day Gifts 2018
It's soon Valentine's day, and it's a special day for many. Some of you might go for a romantic date or spend time with your boyfriend or girlfriend. But there are many people who are not going on a date or have a boyfriend or girlfriend, who must find other ways to spend the day. For instance, the girls can arrange a sleepover party while the guys can arrange a bachelor party. But whatever you plan on Valentine's day. There might be some of you who don't know what to wear on that day. To help you along the way, we decided to write a Valentine's Day outfit guidebook, where you can get inspiration and advice on what you can wear on that day. We decided to divide it into three parts: 1. outfit for dating for boyfriends, 2. Sisters installed outfits, 3. Outfit for bachelor party. We hope that this Valentine's Day guidebook is helpful, and we wish everyone to have wonderful and great Valentine's day filled with love and happiness.
Outfits for dating for boyfriends – We picked out these dresses which you can wear for a date. They are very romantic. It's important to wear a dress which is comfortable and which you feel confident in. We think that colors like Red or Black are perfect colors to wear for Valentine's day. Red is associated with romance while black is associated with something mysterious. For accessories you can for instance wear earrings and necklaces with pearls or diamond details. Just dress to impress, keep it simple with not too many details and let your personality shine through. (Outfit 1: Dress ; Shoes ;  Bag ; Bracelet)
Sister installed outfits: We picked out these sister installed outfits. If you don't have a boyfriend, not found a date and all your friends are other plans. If you are lucky to have a sister, who doesn't have plans on that day. You can make plans together! For instance, go shopping together, making cupcakes, watch a movie or go to a party. It would be a lot of fun if you wore matching dresses in different colors. (Outfit2: Dress ; Shoes ; Bag ; Make-up ; Earrings)
 Outfits for bachelor party: We picked out these outfits to wear for a bachelor party. It's supposed to be a fun occasion, and a great opportunity to dress up a little. At this party, there are single men and women. This is a good opportunity for you who are still single. So you have to dress yourself. Make yourself look more attractive. A great suit would go well. (Outfit 1: Dress Red ; Sandals ; Bag ; Earrings)
Gamiss Valentines Day Promotion
Good day babes! February is almost here and what does it mean?  14
TH
is Valentine's Day!!! Yessss! I really love all Valentine decoration in shops and every place, restaurants and pubs, also turn extremely beautiful. One of the most asked questions for this special date is what are you going to wear. Don't worry, you could find in this article a guidebook to a trendy and fashion Valentine's Day based on
Gamiss  valentines day 2018
incredible promotions. This guide is going to be focused on three different Valentine's plans so you can find the perfect look for every occasion:

Special collocation date: 
There's a theory that wearing these colors, most especially black  and red, makes one looks more sexually attractive. Men and women in red or near red and black are perceived by women as having higher status than men who aren't wearing or near red. You are going to have a very romantic date with your boyfriend. I suggest you wear a piece of item that is in or have the color black This color isn't only flattering on any skin tone but also symbolizes confidence. 
with this black Line Scoop Neck Dress
,
with a red Small Square Bag Mini Chain Bag
  ,
Outfit: Pumps
,
Necklace
and
Lips
.
Sisters and Valentines: 
Valentine's day is the perfect day to meet your sister and go to lunch with a two pieces outfit, one for you,
Floral Off The Shoulder Top and Mini Skirt
and another for your sister,
Floral Print Two Piece Shorts Set
.
Single special party: And to end this guide, a good option is to go out with your friends!!! if you're single or in a budding relationship or in a relationship that has just started and/or if wearing red or Black on Valentine's Day is just too much for you, the next best option is wearing pink or any piece of clothing with a touch of pink. Brighter pinks are youthful, fun, and exciting, while vibrant pinks have the same high energy as red; they are sensual and passionate without being too aggressive. Toning down the passion of red with the purity of white results in the softer pinks that are associated with romance and the blush of a young woman's cheeks. Outfit: Dress, Shoes ,and this BagI hope you have a wonderful Valentine's Day. Enjoy it!




Valentine's Day guidebook
OUTFIT FOR DATING FOR BOYFRIENDS – We know, that you might be a little bit nervous to go for a date on a Valentine's day. What are the expectations of your girlfriend, how will she feel when she sees you. First of all, you need to feel good in your shoes. Not literally, but you need to be confident and proud, to take her on a date. Make sure, you also pick a right outfit. Be careful,  to choose clothes, that will make HER look like a queen. Go with something casual and strong. Hide your insecurities with some hoodies or go for a shirt, that will bold out your perfect body. Also, don't forget for  a right perfume! With some accesories, like a artificial leather braid bracelet, you will show her your masculinity and also your pretty side. (Outfit pick: Blaz ; Pants ; Shoes ; Bag ; Blouse )
SISTERS INSTALLED OUTFITS – No date for a Valentine's day? No problem. If you have a sister, that you love, you could invite her to dinner, as well! Make sure, that your outfits are on point – you could always meet the love of your life, even when you are not expecting it. And how cute it is, to see too girls in a match outfit? Scroll over Zaful and look for a pieces, that come in a different colors. Ask your sister what color is her favorite and make her a surprise – order two clothing pieces in a different colors, but same model. When you get your order, buy a box, write a cute little letter and put it in a box. It should say: Sister, let's have some fun in our match outfits, and go for a Valentine's dinner! You never know who you are going to meet there. Nice and beautiful surprise. (Outfit pick: Dress ; Pumps ; Bag ; Earrings)
OUTFIT FOR BACHELOR PARTY – A bachelor party is a party held by a man, shortly before he enters the marriage. Make sure, you make a good plan, what should all your men look like – are you in for something more casual? We think, that we all agree that you should feel good, so you could choose some fine clothing at our site. If you will go out, have a drink and party a little, it's also a great idea, that every of your bachelors has the same piece of clothing or accesories, so you don't loose yourself. With that, it can show that you belong to the same group,to the same party. Or colors what you can choose on your behalf. Like red. (Outfit pick: Dress ; Bags ; Shoes ; Make up ; Earrings)
VALENITNE'S DAY 2018 ON ZAFUL
Have you done all the shopping related to ongoing holidays? You might have thought that the shopping is done, but Valentines day is knocking at the door and Zaful has prepared some really interesting offers for you! That 14th of February is getting closer and you might want to think in advance what would you like to buy for your Valentine or eventually to treat yourself! During this Zaful Valentine's Day  Promotion,  there are some great offers when it comes to choosing you Zaful valentines day sale 2018.  If you
haven't shopped on our website before, now is the right time! We offer a variety of items which will make you enjoy shopping your gifts for Valentine's day. You have so many choices – from women's and men's clothing to home decor. Be sure that Zaful is offering the best Valentine's Day gift you will ever find! Finding the right gift has never been easier, it is only few clicks away from you! You thought that's it? But, wait! Some discounts are waiting for you! You have the opportunity to get 10% off by using coupon ZafullChen! And there will be more discounts on our website just waiting for you to grab them! Go ahead and see for yourself what has Zaful prepared for you because you definitely won't be disappointed. Zaful team wishes you happy Valentine's day and pleasant shopping !