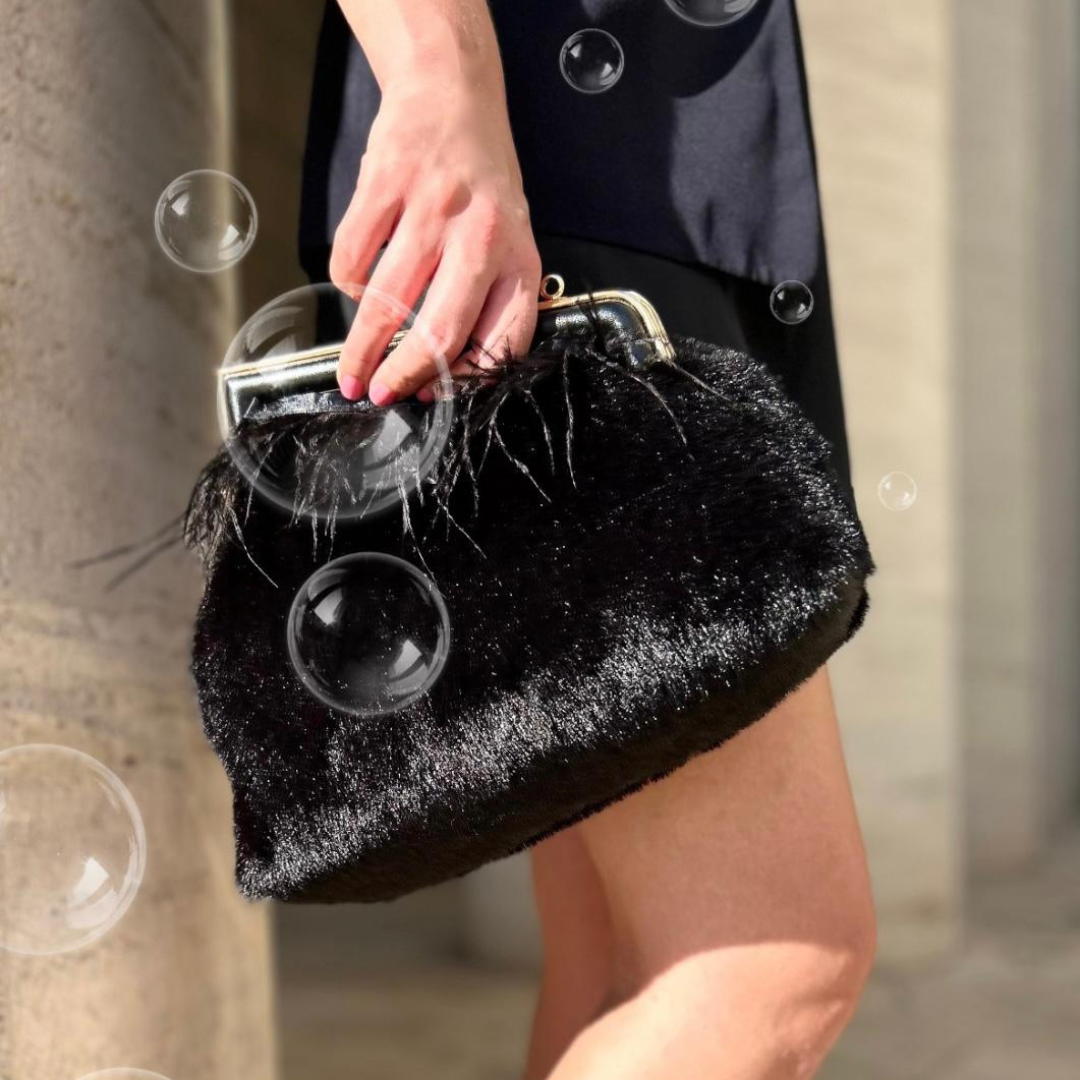 Che cos'è una borsa? Una borsa per una donna è l'accessorio a cui non è in grado di rinunciare non tanto per le sue funzionalità, ma per il suo valore emotivo. La borsa è, e vuole essere, una sorta di scrigni dei segreti. Si connota come quel luogo in cui andare a porre speranze e sogni.
Francesca Caridi nello sviluppo della sua collezione The Lost Bag parte proprio da questo, da una visione in cui la borsa è una sorta di "scrigno" destinato ad accogliere i desideri più intimi della sua proprietaria.
The Lost Bag è il risultato della creatività e del talento della sua designer che dopo aver lavorato per molti anni per terzi nel mondo della moda ha deciso di avviare il suo progetto imprenditoriale.
Emozione, passione e determinazione sono i fattori che connotano Francesca e il suo brand.
Un significato forte ed evocativo è quello che si pone nel nome The Lost Bag ovvero La borsa perduta. Riecheggia il passato della bag designer che desidera ricordare la borsa della madre con cui giocava sempre quando era bambina e che è andata perduta. The Lost Bag condensa, quindi, la freschezza e l'ingenuità di quella bambina che, ancora oggi, ricerca quella borsa che non ha più trovato.
Ogni creazione di The Lost Bag non risente solo delle contaminazioni personali della loro ideatrice, ma anche di quel senso di ricerca della borsa perduta.
Per Francesca le fonti d'ispirazioni sono molteplici e, a volte, anche inattese in quanto può trovare la visione giusta per creare in un viaggio, in un oggetto o, semplicemente, in un pezzo di stoffa.
La fashion designer sviluppa autonomamente tutti i suoi prodotti che sono squisitamente Made in Italy in quanto si avvale delle maestranze di artigiani locali specializzati.
Quella svolta da Francesca è un'attività che non solo vuole esaltare il valore del Made in Italy, ma anche la sostenibilità consapevole avvalendosi di operatori locali e ricercando i materiali sul territorio.
Ad oggi The Lost Bag si compone di due collezioni principali, una realizzata completamente in pelle, e una, più estiva, che coniuga pelle e paglia.
In questo momento Francesca sta sviluppando la nuova collezione che sarà a breve lanciata sul mercato.