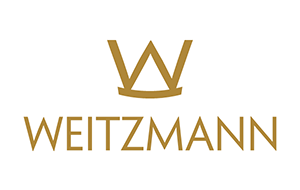 What is time? Time is generally defined as  the "indefinite continued progress of existence and events that occur in apparently irreversible succession from the past through the present to the future…"
Time is a key component of our life because of is a sort of "context", "condition" in which our life's events and emotions occur…consequently time is something really valuable that encloses and fix all precious moments of our life. Given these premises, it is for this reason that we tend to say  that the real most precious present that a person could make is represented by its personal time…
Considering how time is relevant in our life is fundamental to have something that could measure and express every moment and event of our life…
WEITZMANN (http://otto-weitzmann.com/) offers an amazing line of Finest- or Fashion-watch that makes our moments unforgettable!
WEITZMANN is a German brand that produces watches that are a synonymous of elegance, passion, tradition and highest technical precision. All products are realized and manufactured in traditional watch factories usually in a limited number of maximal 500 pieces each style, will let your watch loving hearts beat faster. WEITZMANN offers a Wind e range of products from pilot and "Bauhaus" watches, high-quality self-winding chronographs with classy movements from Switzerland to sporty watches made of carbon in our noble WEITZMANN Finest watches collection as well as ladies' Fashion-watches under the brand "Bella Joya" and also Fashion-watches for gentlemen under the brand "OW Weitzmann". WEITZMANN watch are the result of the combination of tradition, heritage, quality and innovation. Company philosophy is characterized by an historical legacy of Augsburg, the city of the Fugger family, and its neighboring town Friedberg. Already in periods of the 17th and 18th century skillful watchmakers from Friedberg prepared artful timepieces for the aristocracy and for the upper middle class as well as supplying the whole of Europe with high-quality watches.
—–
My wonderful WEITZMANN watch is a Monaco, Rosegold that belongs to BELLA JOYA collection. Wearing a Monaco, Rosegold WEITZMANN is a real pleasure; it means wearing a product that encases quality, tradition and innovation. Monaco, Rosegold WEITZMANN is able to enhance every outfit making it personal, refined and sophisticated…

"Like the worldwide for its Rich and Beautiful well known Principality of "MONACO" also this ladies' watch from the BELLA JOYA collection with its noble design stands for the sophisticated and luxurious lifestyle of a modern, cosmopolitan woman. The bezel of this timepiece convinces with gemstones that are placed manually and look like diamonds. Together with a filigree net-structure placed on the minimalistic dial that matches the colour of the watch case (colours silver, gold, black or rosegold) as well as gemstones used for markers, this watch is given a particular, unique appearance. A strap handmade of genuine leather with a velvet effect and a buckle following the colour of the watch case completes the noble appearance of this Highlight without neglecting wearing comfort. This ladies' watch impresses not only with a unique appearance but also high-quality workmanship and a Japanese MIYOTA quality quartz movement."
You can find Monaco, Rosegold WEITZMANN
https://www.otto-weitzmann.com/fashion-uhren/damen/monaco-edle-damen-uhr-rotgoldenes-gehaeuse-schmucksteinen-echtlederband-samteffekt,4454.html#oben
---
A little curiosity on watches… Industrial watch production started in the 18th century in Europe, in Germany for precision, and it extended  to the United States and Japan in the 19th century. The first true wristwatch is dated 1868 and is signed by Swiss Patek Philippe watchmaker; this wristwatch was made for the Hungarian Countess Koscowicz. The first wrist watch for men (called Santos) was made by the famous French watchmaker Louis Cartier who realized it in 1904 for his friend Santos Dumont. Before that, the wristwatch was considerate as a feminine accessory, as if it were a sort of technological extension of woman's  bracelet, while for men continued to use the pocket watch.
---
Follow WEITZMANN on: 
http://otto-weitzmann.com/ ; https://www.facebook.com/OWWeitzmannBellaJoya/ ; @weitzmannwatches

---